dusuntua.com is Malaysian advanced indexing website. Any place used for relaxation, recreation, attracting visitors for holidays or vacations.
Having a problem? Contact web admin How to post? Step by step

Search by:
Impian Rimba Resort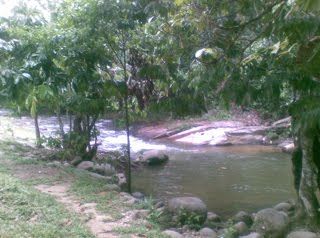 Address: Btu 22, Jalan Pangsoon
City: Hulu Langat
State: Selangor
Zip: 43100
Country: Malaysia

Full Description: Another family holiday destination situated on Lot 8944 Batu 22, Jalan Pangsoon, Hulu Langat, Selangor near Mount Nuang where this area has been realized as a recreation center equipped with various facilities. Only 45 minutes from Kuala Lumpur. Located in the area of 'Äč'Äčorchard fruits such as durian, Tampoi, rambutan, duku complexioned, kundang and spread. Various facilities are provided for the convenience of visitors including accommodation Chalet, House, Gazebo / Stops beside the river, restaurant, Surau, Bathroom and toilet. Daily activities such as picnic, Family Day, Camp, Seminar, Motivation, Sukaneka and group activities. Impian Rimba Resort promises you a much polluted the natural environment. Ideal for family or company. Fresh, clear flowing rivers will accompany you all are here. Nothing is more fresh in your memory after in only whispers to return here! :) Cozy comfortable atmosphere with a background of natural beauty promising a thousand for you and your family, friends and colleagues to come here.
Other contact: Lot 8944, Batu 22, Jalan Pangsoon, Hulu Langat,43100 Selangor. Tel : 03 - 41087952 Fax : 03 - 41054184 Haji Ishak 019 - 2235304 Zarina 012 - 3352017 E-mail : impianrimba@yahoo.com

Latitude: 3.209316

Longitude: 101.865277

---
This listing has been viewed 37624 times.