dusuntua.com is Malaysian advanced indexing website. Any place used for relaxation, recreation, attracting visitors for holidays or vacations.
Having a problem? Contact web admin How to post? Step by step

Search by:
Kem Lambaiana Sungai Gabai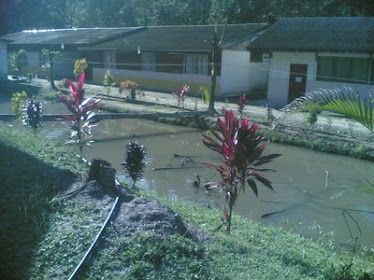 Address: Batu 21 Kampung Sg Lui
City: Hulu Langat
State: Selangor
Zip: 43100
Country: Malaysia

Full Description: beautiful land, Malaysia has a natural plant source of wealth and so to draw all the hearts of visitors. Among the tourist place which is in Air Terjun Sg Gabai. Gabai is located about 8 km from the 'town 18 miles' Ulu Langat, Selangor.

This strategic location makes Lambaiana Camp, Sg libgnomeui Falls, where the focus for recreation and training, particularly to improve physical and mental strength.

accommodation facilities, food and beverages at Camp Lambaiana Sg Gabai available for visitors who feel the urge to stay and enjoy the night atmosphere so calming.
Lambaiana 'Äč'ÄčCamp, Sg Gabai returned opened in March 2007 that offers training and recreational services to all segments of society. Strategic location 150 meters from Sg Gabai waterfall which is the attractiveness of local and foreign tourists. Environmental beautiful area to visit and enjoy the fresh forest air.

Training Services provided include motivational camps, leadership, study skills, team building, counseling, recreation, outdoor activities, family days and other - the other camp is ideal for all society, including youth, students, community leaders, government officials, NGOs in the program peserti class courses, seminars and motivational training and outdoor activities like hiking, inrush resistance, across the river and others.
Among the facilities available such as multi-purpose Hall which can accommodate 180 people, the House dining, servant, four dormitories that can accommodate 160 people, Room Secretariat, Room officers, and some room for discussion.
The camp is managed by the Dual Smart Enterprise is a Bumiputra company registered with the Ministry of Finance. The camp manager is a young man who has long experience in the field of training and camp management.
Other contact: MOHD KAMAL JUSOP 019-6676877 / 019 6845877 @ Saparuddin : 0132641080 kamaljusop@yahoo.com

Latitude: 3.166971

Longitude: 101.905508

---
This listing has been viewed 7628 times.