dusuntua.com is Malaysian advanced indexing website. Any place used for relaxation, recreation, attracting visitors for holidays or vacations.
Having a problem? Contact web admin How to post? Step by step

Search by:
Maahad Tahfiz Az Zahrah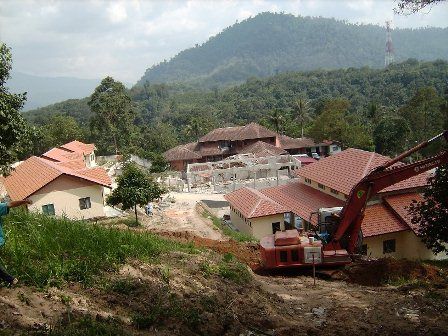 Community Type: School
Address: Lot 2239 Batu 18 1/2
City: Hulu Langat
State: Selangor
Zip: 43100
Country: Malaysia

Full Description
: Az-Zahrah Maahad Tahfiz better known as simply MTAZ established on June 3, 2000 in order to meet the aspirations of the landowner who wishes to make its land area of ​​5.5 acres as a bounty for herself and her late husband followed the desire of some members of the board formed to make their girl children as HAFIZAH designed to mold their personalities Al-Quran.
Early MTAZ operation is with a student population of 15 people, mostly among children of board members and their close friends. MTAZ now operates with a student population of 66 people including some foreign students. MTAZ hope everyone is that we get all walks of life support if the contribution of funds, of mind, moral support and at least sekalung prayer to the Almighty's succes جزاكم الله خير الجزاء .. والسلام
Other contact
: Tel/Faks: 03-90212973
Pengarah Program & Pembangunan Us ASHRI LATEH ALBERLISY - HP 019 6225695
Mudirah Ustzh MASTURA MOHAMAD -HP 013 2348073
Pegawai Tadbir Us ABD WAHID ZAINAL ABIDIN - HP 019 3212610
Pegawai Kewangan Cikgu NORASHIKIN CHE SAAD - 019 3070609
Latitude: 3.173952

Longitude: 101.852868

---
This listing has been viewed 23083 times.